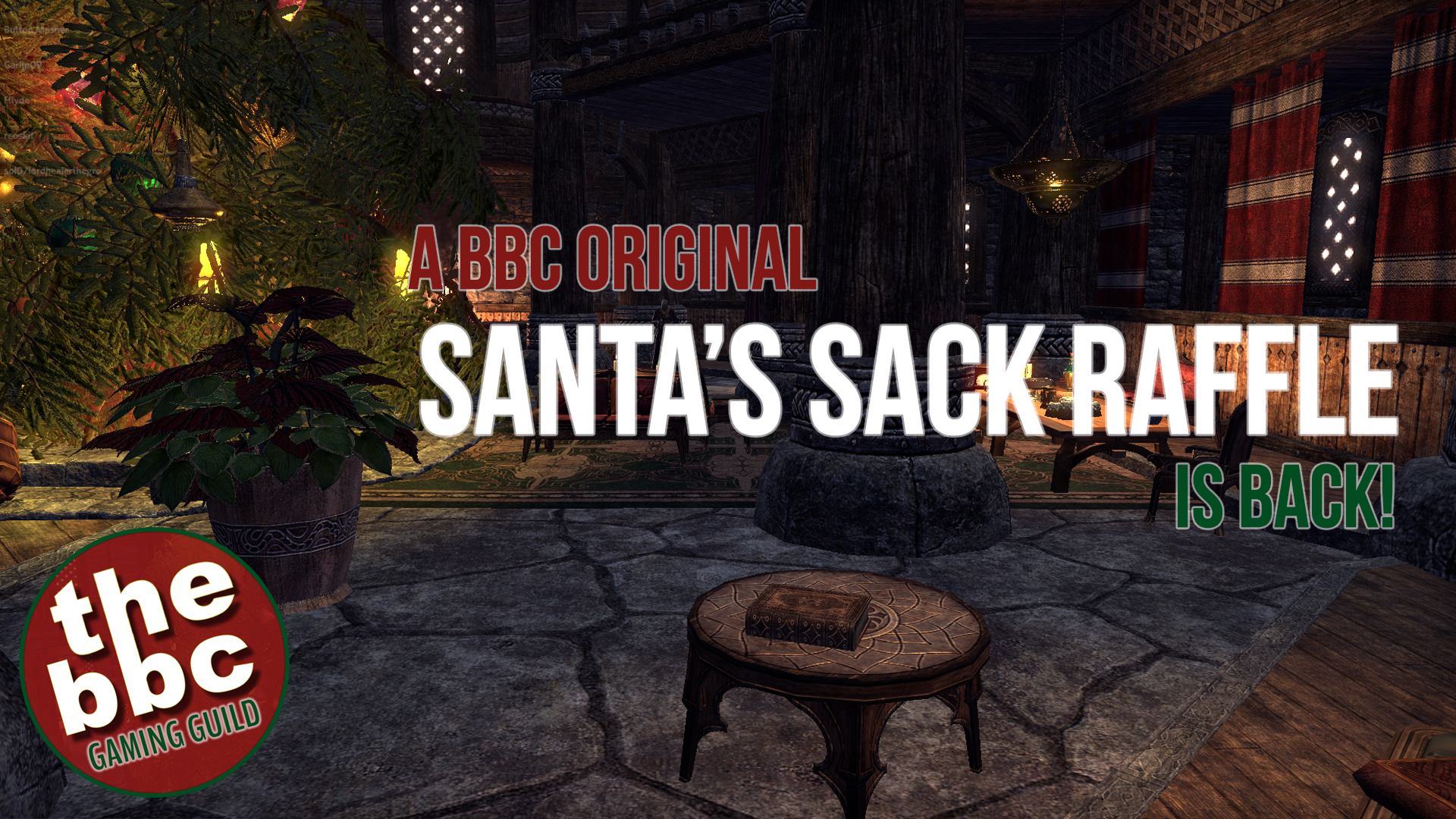 C H R I S T M A S  I N  J U L Y
SANTA'S SACK
We're celebrating "Christmas in July" and this week, YOU supply the prizes!  Put together a nice "Christmas in July" Gift Sack for a fellow member and YOU could win 1,000,000G!
HOW TO SUBMIT YOUR SACK:
Prepare your sack according to the following guidelines:
Must fit into 2 mails
If you're putting together a sack that will take more than 2 mails (such as a farm),

please make arrangements with a GM

before sending.
One Sack per Member (even if you are in both guilds!)
Minimum Value:  75,000G
Every 75K in value = an entry to win 1,000,000G!
(i.e. if your sack is worth 150K, that's 2 entries.  300K = 4 entries, etc.)
Sack Entry Deadline is 3P EDT Sunday, July 26th
Sack Ideas:  You can go the "Gift Card" route by gifting gold, crowns, voucher spree, etc OR put together a fun theme for your sack, or a combination!


Mail your sack to:
@raftix (Blackbriar)
@BBCGuild (Bleakrock)
HOW TO WIN A SACK:
It works just like every BBC Raffle.  Mail 1,000G x how many tickets you want to:
@raftix (Blackbriar Members)
@BBCGuild (Bleakrock Members)
Odds of winning something in a BBC Raffle don't get any better than Santa's Sack!  BONUS:  One lucky winner will get their sack SUPERSIZED with +1,000,000G!
THE FINE PRINT:
Need not be present to win.
This a joint contest is between both BBC Guilds
Sack value will be determined by GM Master Merchant
One sack per member maximum (even if you are in both guilds)
You cannot win your own sack (we'll re-draw if that happens)