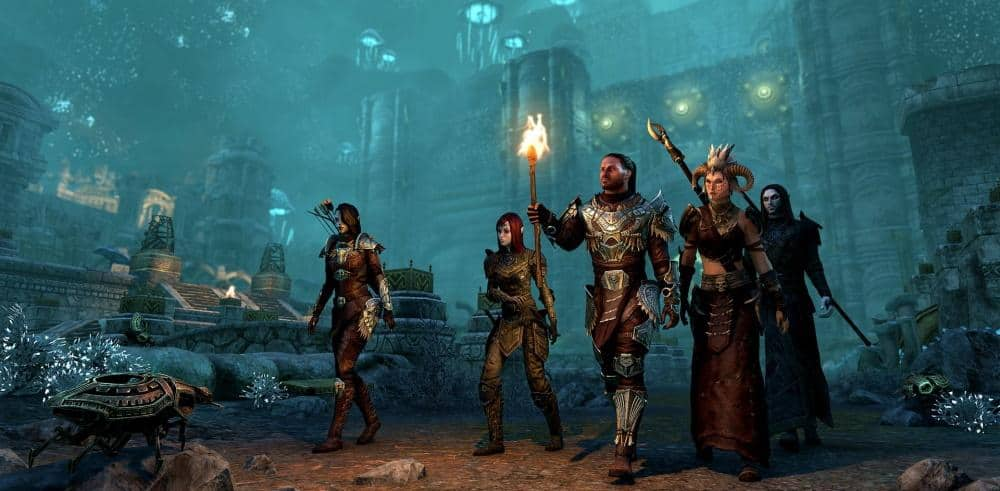 If you're eager to dive into the Markarth DLC and Update 28, check out these community-made guides and get the most out of your adventures in the Reach.
Beginner's Guides
ESO-Hub—Markarth DLC U28—What's New and What Changed
For a breakdown of everything coming to ESO with the update and DLC, check out this in-depth guide on the new ESO-Hub website!
[Website]
Miss Bizz—Item Sets Collection Preview
Miss Bizz breaks down the new U28 Item Sets Collection system and how it works.
[YouTube]
Lucky Ghost—Every Free Personality and How to Earn Them!
If you want to spice up your characters with new personalities, check out this quick guide from Lucky Ghost.
[Youtube]
ESO Roleplaying Community—Markarth Roleplaying Guide
Markarth and the Reach is a great setting for some RP adventures. Check out this guide from veteran ESO roleplayers for information and tips on how you can get started.
[Website]
Advanced Guides
Alcast—Vateshran Hollows Solo Arena Guide
Keen to take on ESO's newest solo challenge? Alcast has you covered with his detailed guide.
Xynode Gaming—The Lich PvE Magicka Necromancer
Xynode has updated his all-round fun Lich build for U28 and Markarth!
[YouTube]
Hack the Minotaur—Stamina Warden PvE DPS Bow Build
Let the arrows fly with this Markarth-updated and easy-to-play bow build from Hack!
[YouTube]
Luciddreamer—The "Secret" Stamina Nightblade Build
This nasty vampire Stamblade build makes use of the Swamp Raider set (found in Shadowfen) to heavily buff poison and disease damage.
[YouTube]
Skinny Cheeks Gaming—Stamina Templar PvE Guide
Keen to get the most out of your Stamplar? Skinny Cheeks outlines three Markarth-ready builds for you to try.
[YouTube]
Thanks to all the incredible ESO content creators who put together the above guides and builds. Don't forget, if you've enjoyed or crafted an ESO guide you think the #ESOFam would love, be sure to share it with us via @Twitter, Instagram, and Facebook.
The Dark Heart of Skyrim epic adventure concludes with the Markarth DLC game pack and Update 28, now live on PC/Mac and Stadia* and coming November 10 for Xbox One and PlayStation®4.
*Available only in limited territories.