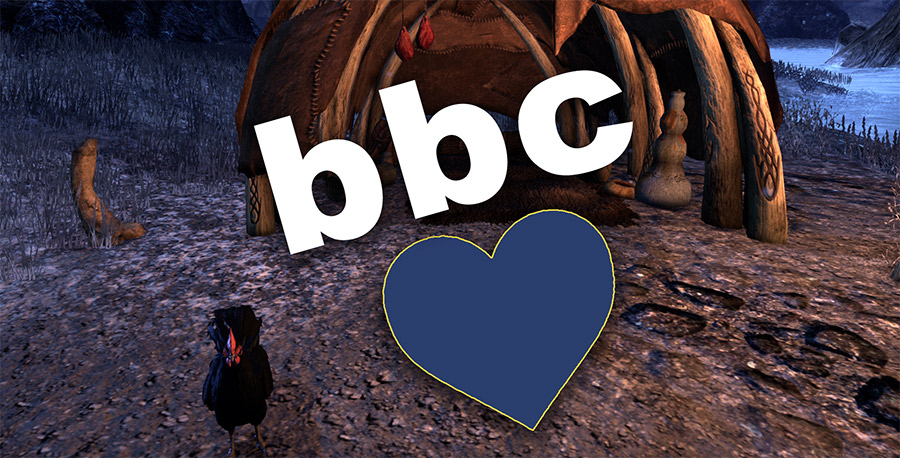 Looking for ways to help The BBC?

There are lots of ways to help our guild be even more awesome.  

Here are some of them:
Revenue:
Other:
 REVENUE 
Did you know that the average cost to the guild for each member slot is north of 40,000G per week?  Insane, right?  For a member to cover that just with sales tax to the guild, it would take over 1.2 Mill in sales each week.  Also insane!  That's why other forms of contributions are so critical to us being able to afford a top selling location – they also raise your BBC Guild Score!
RAFFLE TICKETS
Our raffle themes & prizes change EVERY WEEK!  From "House Party" to "SweetROLLS" to "Barterpalooza" to "<CENSORED>", it's always interesting and there's always MILLIONS of gold in loot to win!  While winning isn't guaranteed, of course, think of it as "a great way to help the guild with a chance of winning something awesome."
TICKET PURCHASE DEADLINES:
Blackbriar:  10:00P ET Sunday (Drawing held at 10:30P)
Bleakrock:  10:30P ET Sunday (Drawing held at 11P)
AUCTION DONATIONS / BIDS
Throughout every week, our auction teams sort out donated items, build out huge spreadsheets and when the weekend hits, each guild has their own auction night in guild chat.  Each winning transaction is recorded, payments processed and items mailed.  TLDR; Its a lot of work (did I mention our officers don't get paid?) so please participate!
TO DONATE AUCTION ITEMS:
Bleakrock:  Mail to @BBC1Auctions
Blackbriar:  Mail to @BBC2Auctions
Note:  We don't want junk any more than you do!   <3
Please see this article for a guide to the type of items we're looking for.
BIDDING ON ITEMS:
Join us in BBC Guild Chat every weekend for our live auctions.  Think of it as an online guild party with fun & shennanigans where some cool stuff gets sold to help the guild! 
Bleakrock:  Friday, 11P ET
Blackbriar:  Saturday:  10P ET
Or check out our Discord 24/7 Auctions any time! 
DONATING GOLD
Looking for a quick & easy way to support The BBC?  Just head over to the Guild Bank and drop in some gold.  It's always open! 
SALES / PURCHASE TAX
"Keeping your shelves stocked" and "Shopping Local" contributes 3.5% of every transaction to the guild.  Taxes cover about 20% of our weekly expenses!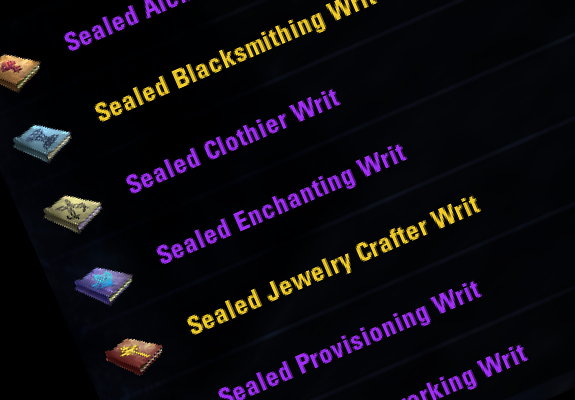 We're always in need of vouchers for new crafting stations and guild prizes. 
We'll do *any* writ except Blue Jewelry and Prismatic Enchanting writs.
Please mail your Master Writ donations to @BBCGuild.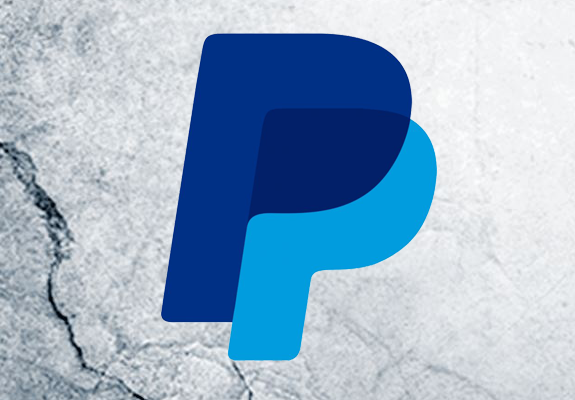 The BBC does incur some real-life expenses such as website domain & hosting, custom coding and ESO Subscriptions for some of our Guild Accounts (craftbag + crowns to give away!).  If you'd like to assist with those expenses, please click the link below.  Any amount helps.  Any extra $$ will be turned into guild prizes!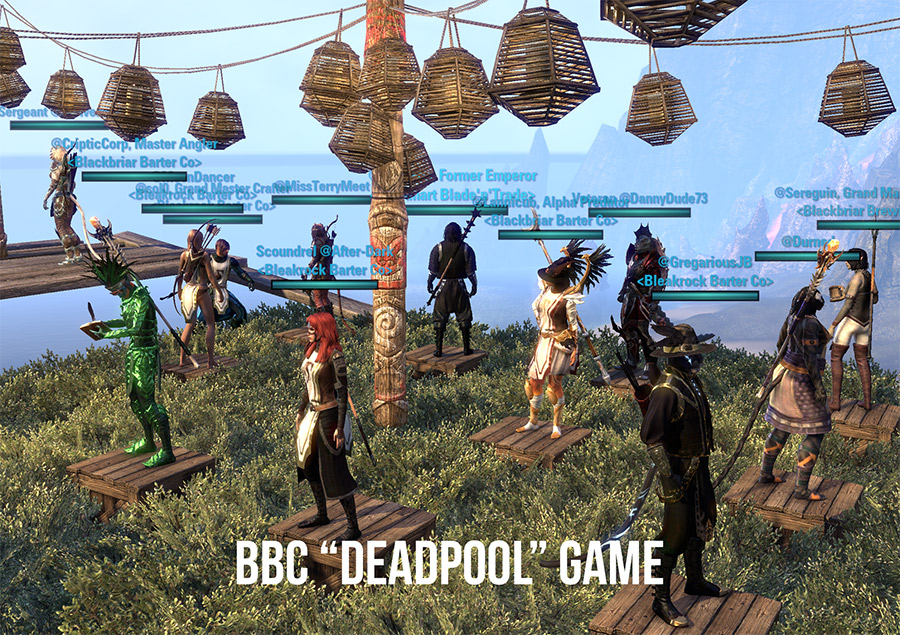 The BBC hosts events most nights of the week, including PvP, Trials, World Bosses, Auctions, Raffles, Minigames and more!  The more of our guild fam that shows up, the more fun the event gets!
Watch your ESO inbox for our Social Schedule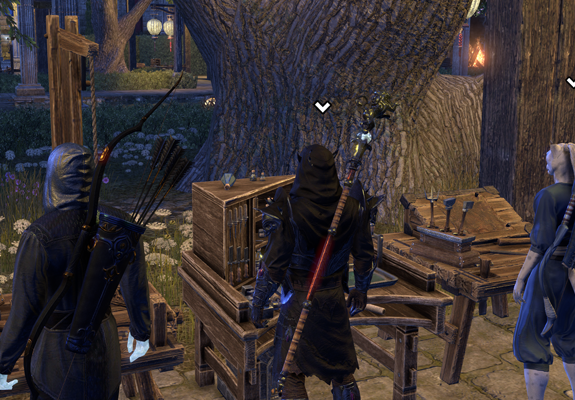 Would you like to host a BBC Event? We're always looking to add to moar BBC fun!
It can be anything from trivia to a Dailies group, Fishing, Group Content or whatever!
Contact a BBC GM with your idea.