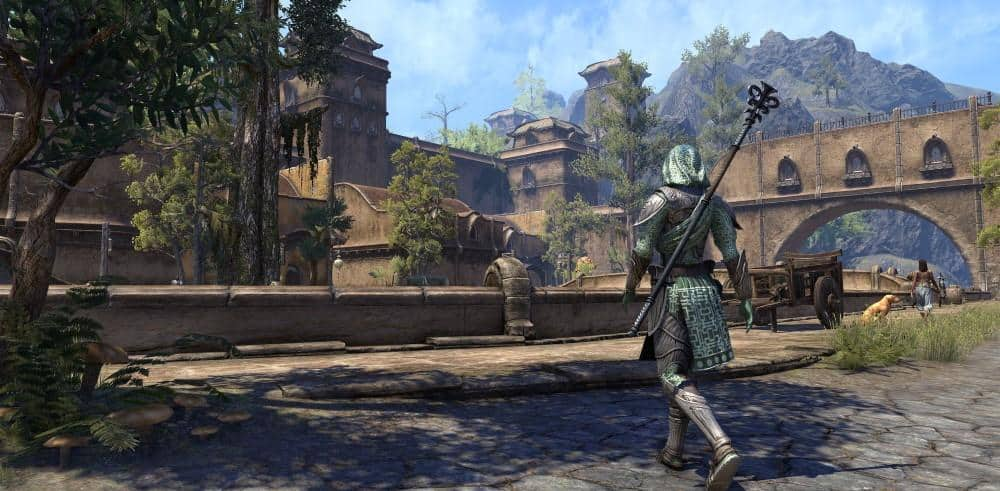 Pick up The Elder Scrolls Online Standard Edition for up to 60% off and begin your adventures in Tamriel with our June sale!
The ESO June Sale is now live, allowing you to pick up The Elder Scrolls Online Standard Edition at up to 60% off for PC/Mac, Xbox One, and PlayStation®4.
The Standard Edition is perfect if you're looking to start your journey into Tamriel, and with four unique classes to master and 23 zones to explore, there's a whole world of stories and characters to discover and hundreds of hours of adventures to experience. Even better, the Standard Edition also includes the Morrowind Chapter, which includes an additional zone, a unique storyline, and the powerful Warden class.
This sale is live right now, so visit the Elder Scrolls Online Store, the Microsoft Store, or PlayStation®Store to pick it up! Note that depending on your platform, the sale will end at different times:
PlayStation®4 – June 17
Xbox One – June 15
PC/Mac – June 15
Are you excited to take your first steps into Tamriel and experience a world without limits? Let us know via @TESOnline, Instagram, or Facebook.