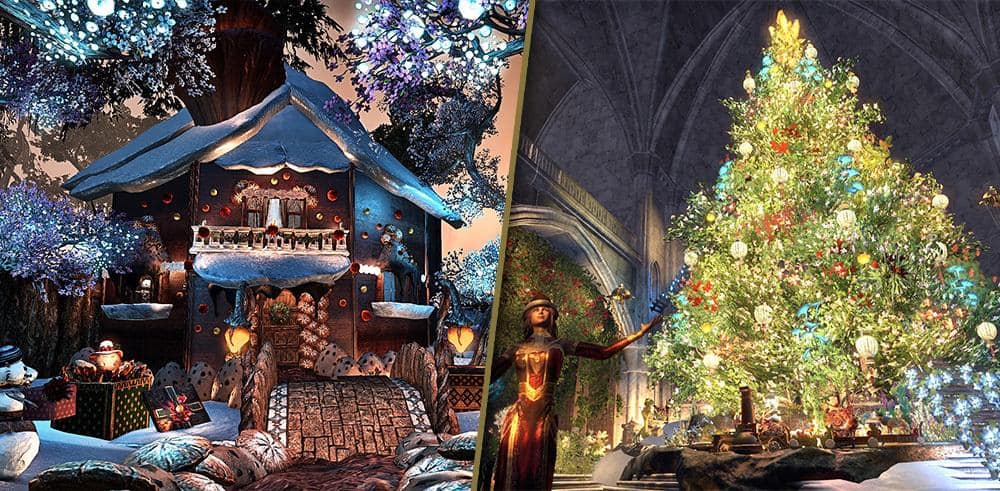 Check out these festive homes and scenes from the ESO community!
Every holiday season, the ESO community crafts magnificently festive homes and scenes using the Housing System. We asked the #ESOFam to show us what they've created this holiday season, and here's a selection of just some of our favorites.
Thank you to all the ESO community members who shared their creations with us—thanks to you, Tamriel is a little bit cozier and a little bit merrier this holiday season! If you've some festive furnishings or a full-blown holiday home you'd like to share with the rest of the #ESOFam, be sure to send it our way via @Twitter, Instagram, and Facebook using the #TamrielTogether hashtag!
#TamrielTogether is ESO's end-of-year promotion, celebrating all the ways the ESO community jointly experiences the world of Tamriel. During this period, you can participate in in-game events, share your stories of camaraderie using the #TamrielTogether hashtag on Twitter, Instagram, or Facebook, and sign up for our massive sweepstakes—have fun!