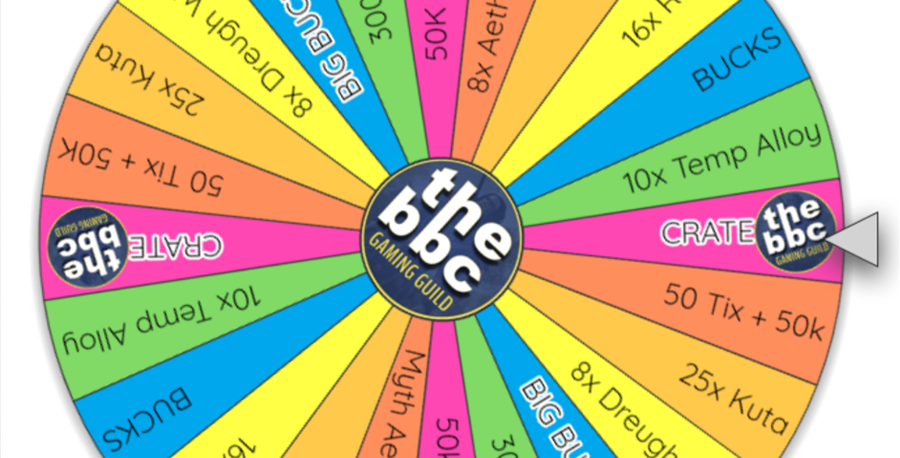 BLEAKROCK'S "ULTIMATE TRADER REWARD"
SALES CONTEST
For 10 Days (6/5 thru 6/14), we're putting millions of prizes up for grabs and all you have to do to win is SELL THINGS!
HOW TO PLAY:
SELL, SELL, SELL!
Each day that you make the Top 250 sellers is another day you can win!
Didn't make the Top 250 today?  Try again tomorrow!
The HIGHER YOU CLIMB the Top 250, the MORE YOU CAN WIN.
If you're in the Top 250 for the "10 Day" period ending 6/14, you could win even BIGGER prizes in the finale!

DAILY PRIZES!
Each day, we'll draw *10* prize winners from the previous day's Top 250 Sellers.
ONE of those 10 lucky people will then be randomly selected to win moar prizes by spinning The BBC's Wheel of Big Ass Prizes!  Top Prizes on the wheel include up to 1,000,000G and Up to *4* Crown Crates!
PRIZE MULTIPLIERS FOR THE BIG WHEEL:
Top 25 Seller = 4x the prize on the wheel
26-50 Seller = 3x
51-150 Seller = 2x
151-250 Seller = 1x
PRIZES ON THE BIG WHEEL:
 "BIG BUCKS" = 250k to 1,000,000G
"CRATE" = 1-4 Crown Crates
"BUCKS" = 125k to 500K Gold
…and much more!

THE FINALE:
Details on that as we get closer, but YOU KNOW IT WON'T SUCK!
THE FINE PRINT:
Need not be present to win.
This contest is for BLEAKROCK Barter Co members only
Rank will be determined by @Hiyde's Master Merchant