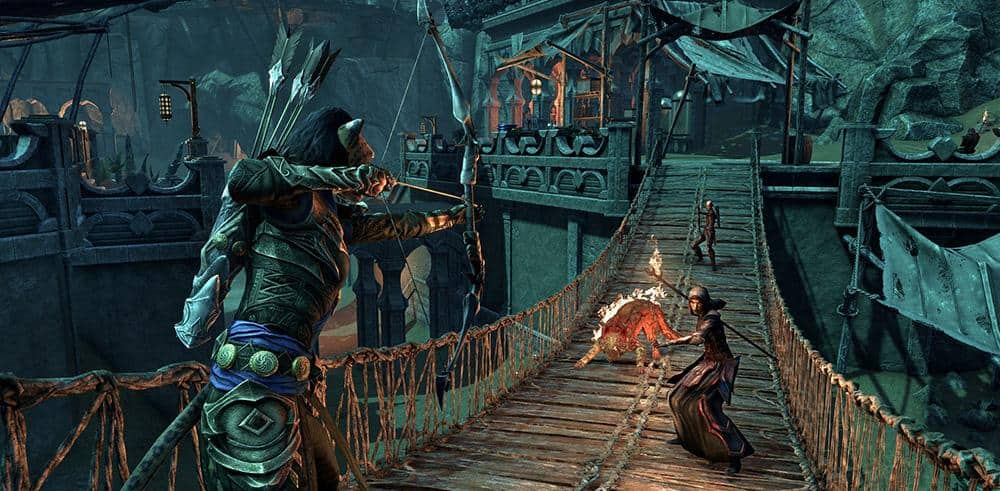 It's dangerous to go into Oblivion alone, so take these new guides for the Deadlands DLC and Update 32 from the ESO community!
Basic Guides
Tianlein—ESO Armory Guide
One of the major new Update 32 features, Tianlein has provided a quick guide to the Armory system.
[YouTube]
It's Icy—Curated Set Drops QoL Improvements
Icy breaks down the new Curated Item Set Drops system, helping you build your item set collections.
[YouTube]
AlcastHQ—Deadlands DLC—Builds, Guides, and Content Updates
Dive into the new Deadlands zone with this quick overview on what you can expect within Dagon's realm from Deltia.
[YouTube]
Advanced Guides
ESO-Hub—How Do Proc Sets Work?
https://eso-hub.com/en/guides/proc-sets-guide
With Update 32, proc sets got a major overhaul, so Alcast has crafted a complete guide to the entire system for ESO-Hub!
[Website]
Hack the Minotaur—These 13 Sets Are About to Destroy the META
Hack has some thoughts as to what sets will shake up the meta with the Deadlands DLC and Update 32.
[YouTube]
Skinny Cheeks—Monster Sets Good Again in PvE?
Cheeks has updated his Monster Sets guide with the changes coming to the Deadlands DLC that make many traditional options much more viable.
[YouTube]
NefasQS—ALL Class Changes for Update 32
Need a breakdown of all the changes coming to ESO's classes with Update 32? Nefas and his dulcet tones breaks them all down.
[YouTube]
Xynode Gaming—All About Mechanics—Red Petal Bastion
If you're planning to complete every part of the Gates of Oblivion adventure, you'll need to master Red Petal Bastion, one of the dungeons from the earlier Waking Flame DLC. To help you survive this PvE challenge, Xynode has crafted this in-depth guide.
Builds
Brah We Got This—Necromancer Healer "Resurrect" Build
The Necromancer class can be a tricky, technical class to play, but Brah has a fun and easy-to-use healer build that can also help deal out some damage, too.
[YouTube]
ArzyeL Gaming—Stamina Warden PvE Build—Force of Nature
ArzyeL has created a new version of a classic Stamden build for both solo and group PvE activities.
[YouTube]
Dooma—Two Button Easy Magsorc
Want an easy-to-play Magsorc build that can still dish out some impressive DPS? Dooma has the build for you.
[YouTube]
Cerny Gaming—Venomfire Dragonknight Build 90K+ DLS Hybrid 2H/Staff
If you're interested in running an effective hybrid DK, Cerny has you covered.
[YouTube]
That's it! Thanks to all our ESO content creators for sharing their new builds and guides—the Deadlands is now a little less daunting! As always, if you've enjoyed or crafted an ESO guide that you think the rest of the community should see, share it with us via Twitter, Instagram, and Facebook.
The Elder Scrolls Online: Deadlands is now available on PC/Mac and Stadia, and arrives for Xbox and PlayStation consoles November 16. This DLC arrives in tandem with Update 32, a free base-game patch for all ESO players.