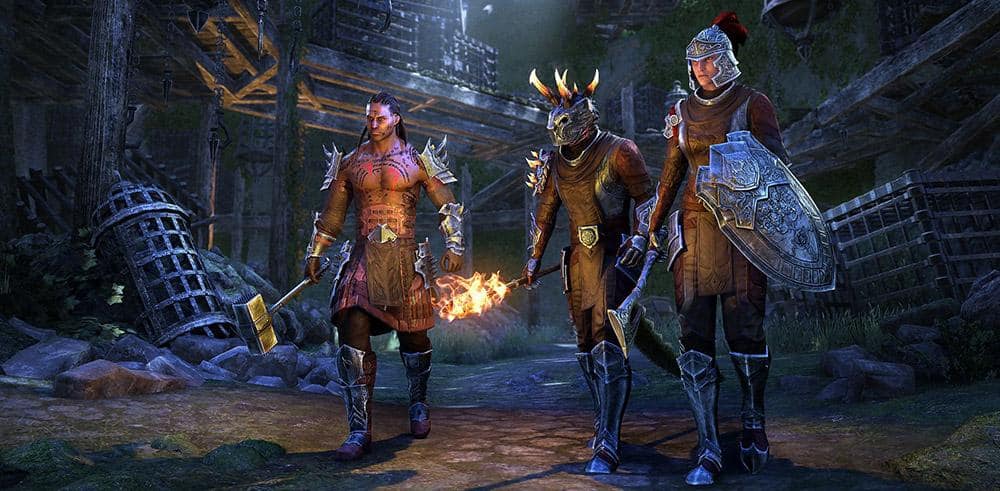 New update, new guides! Check out these fantastic community-made guides and builds for Waking Flame and Update 31.
Guides
Hack the Minotaur—Top 5 Changes You Need to Know for ESO Waking Flame
Waking Flame and Update 31 bring some big changes to ESO's base game, so stay on top of everything with this guide from Hack.
[YouTube]
Alcast—Prior Thierric Set
One of the two new Monster sets arriving with Waking Flame, Alcast showcases Prior Thierric and discusses how it might be used in PvE encounters.
[YouTube]
NefasQS—The Dread Cellar Walkthrough
Nefas breaks down the challenging Dread Cellar dungeon and outlines how to tackle its Veteran and Hard Mode difficulties. Spoiler warning: This guide contains dungeon secrets.
[YouTube]
Deltia's Gaming—Red Petal Bastion Guide
Struggling with Red Petal Bastion? Deltia has everything you need to know to tackle this four-player dungeon on Veteran and Hard Mode difficulties. Note that this guide also contains spoilers for dungeon secrets.
[YouTube]
Builds
Xynode Gaming—Lazy Tank Templar Build
Xynode shares his brand-new Templar Tank build with the ability to truly control the flow of battle thanks to one of the Waking Flame's new sets and a classic Psijic Order ability.
[YouTube]
Brah We Got This—Detonation Warden Healer Build
If you plan to take on the Dread Cellar or Red Petal Bastion, you and your team will need healing. Brah provides a fun Warden healer build that uses the new Dark Convergence PvP (!) set.
[YouTube]
Kuroyuki ESO—Waking Flame META SnB Stam DK PvP Build
Kuroyuki reminds us that Stam DK PvP builds will never not be fun with this meta-approved setup that is both beginner friendly and competitive.
[YouTube]
The Tank Club—Dungeon Tank Build (All Classes)
Interested in updating your tank builds for Waking Flame and Update 31? Keep your tank competitive and your party alive with these changes and improvements.
[YouTube]
Arzyel Gaming—One Bar Magicka Sorcerer Solo PvE Build
If you like to keep things simple, this MagSorc build from Arzyel will have you breezing through the likes of Maelstrom Arena or Vateshran Hollows.
[YouTube]
Lucky Ghost—Solo Vampire Necromancer
You can command all the power of the undead with this nasty Vampire Necro build from Lucky Ghost that's designed for solo play.
[YouTube]
A big thank you to our incredible ESO community content creators for crafting these amazing guides and builds. If you've seen or created some amazing Waking Flame guides you think the community should see, share it with us on Twitter, Instagram, and Facebook!
The Gates of Oblivion year-long saga nears its epic conclusion with The Elder Scrolls Online: Waking Flame, now live on PC/Mac and Stadia and coming September 8 for Xbox One, Xbox Series X|S, PlayStation 4, and PlayStation 5.